Paul Ahern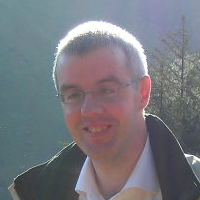 I was born and educated in Ireland and then came to work in London.
From 1990 to 2006, I worked in the IT department of Natwest Bank, mainly as a COBOL programmer. I returned to Cork in 2006.
In 2006 and 2007, while looking for a mountain by the sea to build my retirement home on, I completed a master's course in Artificial Intelligence at University College Cork.
In 2008 I purchased the site for my place in the country at Rooska.
From 2008 to 2010, I worked in Web Support for Premiere Global Services.
Since 2010 I have been working in London as a Web Developer.